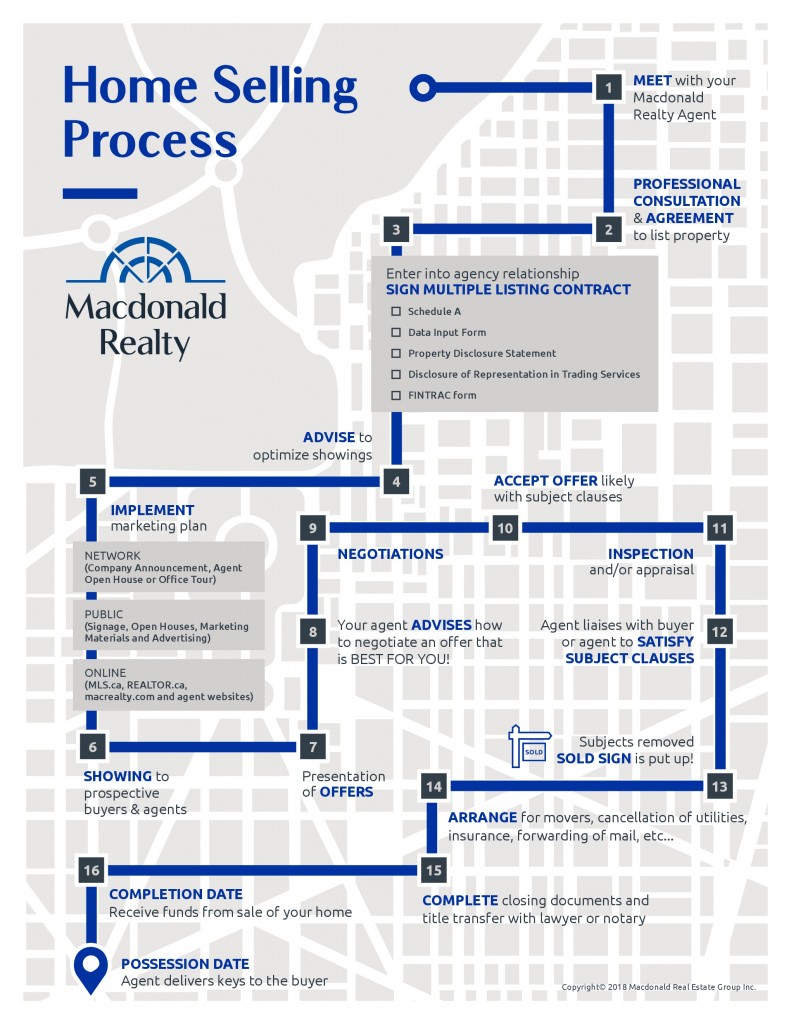 Backed by an impressive portfolio of innovative programs and tools, professional support, and the combined resources, services and knowledge of over 20 offices, I'm ready to put my extensive expertise to work for you.
At Macdonald Realty, we understand that selling your home can be an emotional undertaking. If you choose to work with me, my goal is to ensure you have all the market information at your fingertips to make the best possible decision. I'll make the process as seamless as possible.
Here's how the process works:
Let's meet up to discuss your goals. From there, we can have a professional consultation and enter into an agreement to list your property, and if you're happy to move forward, we'll enter into an agency relationship

Once I've advised you on how to optimize showings, we'll implement a marketing plan to start advertising your home

Once we've started showing the home to prospective buyers and agents, you'll be presented with offers. I'll advise how to negotiate an offer that is best for you

From here, we'll enter into negotiations, and accept the offer that you're happy with

Next, there'll be an inspection and/or an appraisal, and I'll liaise with the buyer or agent to satisfy subject clauses

The sold sign is up! From here, you'll need to arrange for movers, cancellation of utilities, insurance & forwarding of mail, and you'll complete the closing documents and title transfer with a lawyer or notary

Completion date!

You'll receive the funds from the sale of your home

Possession date! I'll deliver the keys to the buyer
Get in touch to receive a complimentary market analysis or estimated valuation.